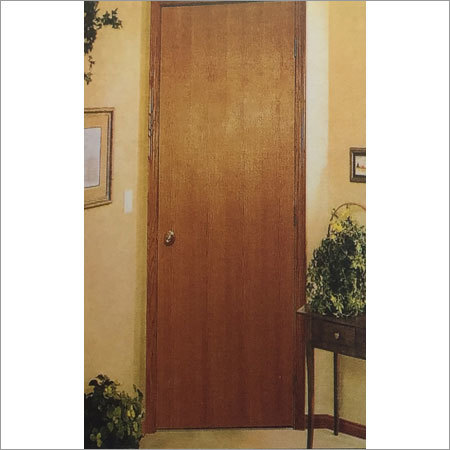 Confors Flush Door
Price And Quantity
Square Foot/Square Foots

15
Product Description
Confors flush doors, as a product, speak of its own quality. It gives you excellent durability and stability. It has been widely used in various buildings all over the country. It carries the mark of ISI certified by the esteemed Bureau of Indian standards. Face veneers and cross-bands come out from selected wood uniformly dried to optimum moisture. The superior grade phenol formaldehyde the products by Confors, each and very flush door is also finished to perfection to make it last long and provide satisfaction of the highest quality.
Treated Stiles :
Stiles and rails used in Confors flush door are well seasoned and properly treated. The frame and fillers quality used inside is so perfect that various housing projects have appreciated its superiority.
Straight and Strong :
Perfectly seasoned wood of same specie makes Confors flush door straight and strong. Confors door superbly passes deviation test, flexture test and end immersion test, which are the key parameters to judge the strength factor of any flush door.
Applications :
Confors Flush doors are widely used in homes, hotels, restaurants and also in schools, college etc.
Specification :

Test

I.S.I. Requirement

Test on Confors

Dimensions & Squareness

Length Width : +/- 5 mm
Thickness : +/- 1 mm
Squareness : 1 mm at the length of 500 mm.

Length Width : +5 mm
Thickness : +1 mm /-0.2 mm
Squareness : <1 mm at a length of 500 mm.

General Flatness

<6.0 mm

<4.0 mm

Local Planeness

<0.5 mm

s<0.3 mm

Impact Indentation

<0.2 mm

<0.2 mm

Edge Loading Test

Max. Deflection<5.0 mm
Residual Deflection -<0.5 mm
Lateral buckling- <2.0 mm

Max. Deflection<3.0 mm
Residual Deflection -<0.3 mm
Lateral buckling- <1.0 mm

Shock Resistance Test

Should Withstand 5 Impacts

Can Withstand 15 impacts

Misuse Test

Pass

Excellent

End Immersion Test

No Delamination in one Cycle

Can undergo three cycles without and Delamination.

Knife / Glue Adhesion-Test

Pass

Excellent

Screw Withdrawal Resistance

>1000 N

>1500 N
Contact Us
Plot No O-26, Industrial Area, Behind Sabzi Mandi, Yamunanagar, Haryana, 135001, India
Phone :+918037400706